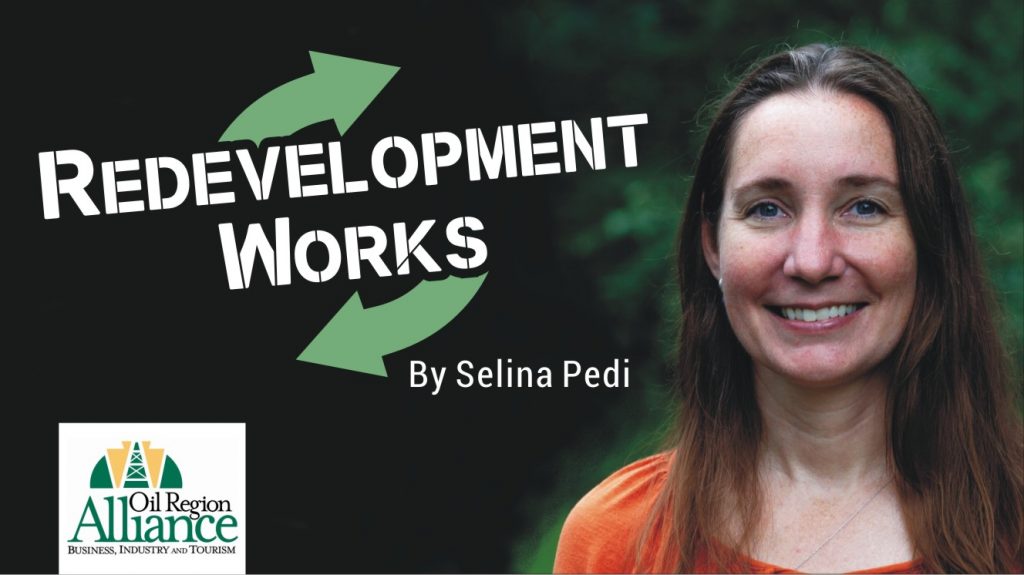 The last year caused the postponement or cancellation of a lot of events and projects, including many we had lined up in local redevelopment. Some of those, like the school farm initiative, are finally underway (hooray!). Others, such as kids' kung fu classes, will be getting reorganized in the not too distant future.
One program I've been especially keen to get moving again was our Blueprint banner project. Like the school farm, our new banners have been in the works for over a year, and we had originally hoped to get them hung along our main streets this time last year. Thanks to the generosity and community spirit of the Emlenton Civic Club, however, we are finally about to see the fruits of our local artists' work!
Here's a sneak peek for everyone – you can expect to see the summer banner hanging along the streets of Emlenton, Foxburg, and Parker in the very near future. And to the members of the Civic Club – Thank You!!  Our young artists have been waiting an entire year to see their hard work on display, and we can't thank you enough for believing in the power of public art to bring our community together.
Evie, Keira, Maiah, and Summer – we're almost there!
Selina Pedi is the Oil Region Alliance redevelopment manager. She can be reached by email at spedi@oilregion.org.