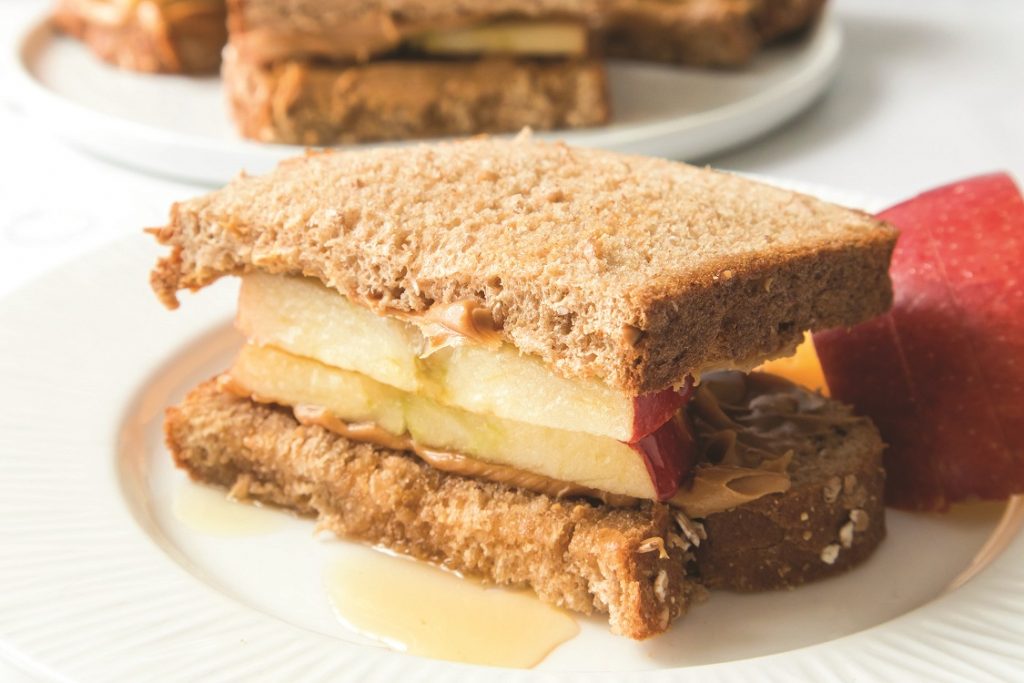 (Family Features) Regardless of the occasion, any excuse to celebrate moms and dads is a worthy one. From birthdays and holidays to regular weekends at home, one of the best gifts you can give them is time spent together.
The entire family – including little ones – can get involved when the celebration calls for easy yet delicious recipes. Keep everyone energized with Apple, Peanut Butter and Honey Sandwiches.
Visit EnvyApple.com to find more recipes the entire family can enjoy together.
Apple, Peanut Butter and Honey Sandwiches
Prep time: 5 minutes
Servings: 2 (1 sandwich per serving)
1 Envy Apple
6 tablespoons peanut butter
4 slices of bread
2 tablespoons honey
Core apple and thinly slice.
Spread 3 tablespoons peanut butter on two slices of bread, reserving two slices of bread for sandwich tops.
Layer apple slices on top of peanut butter.
Drizzle 1 tablespoon honey over apple slices on each sandwich half.
Top each sandwich half with the reserved slice of bread.
Source: Envy Apples