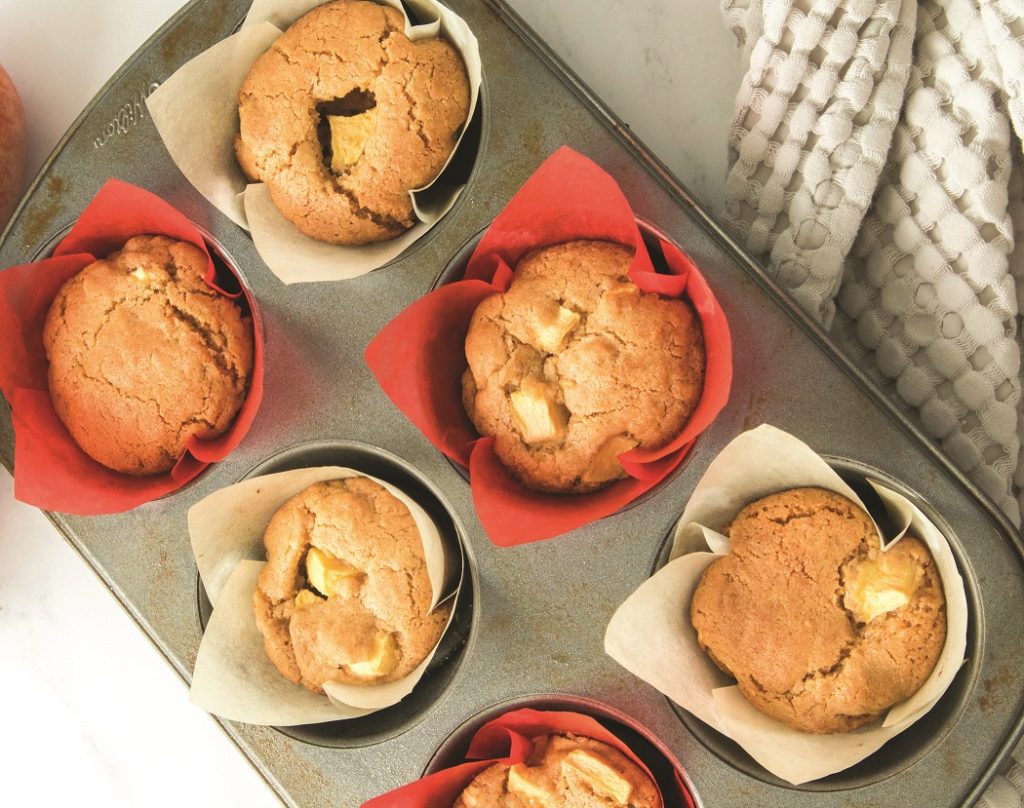 (Family Features) Regardless of the occasion, any excuse to celebrate moms and dads is a worthy one. From birthdays and holidays to regular weekends at home, one of the best gifts you can give them is time spent together.
The entire family – including little ones – can get involved when the celebration calls for easy yet delicious recipes. Start a day of celebrating on a high note with these Apple Blondie Cupcakes.
Visit EnvyApple.com to find more recipes the entire family can enjoy together.
Apple Blondie Cupcakes
Prep time: 15 minutes
Cook time: 20 minutes
Servings: 12
1 1/4 cups all-purpose flour
1/2 teaspoon baking powder
1/2 teaspoon kosher salt
1/2 teaspoon cinnamon
1/4 teaspoon nutmeg
1/2 cup unsalted butter (1 stick), melted and cooled
1 cup light brown sugar, packed
1 teaspoon vanilla extract
1 large egg, at room temperature
2 Envy Apples, peeled, cored and 1/4-inch diced
Preheat the oven to 350 F. Line a 12-count muffin pan with cupcake liners and set aside.
In a medium bowl, whisk flour, baking powder, salt, cinnamon, and nutmeg.
In a large bowl, whisk butter and brown sugar for 2 minutes, or until well combined. Add vanilla and egg; whisk until incorporated.
Add flour mixture to a large bowl of wet ingredients. Stir until just combined; be careful to not overmix.
Fold in diced apples.
Spoon batter evenly into cupcake liners.
Bake 18-22 minutes, or until a toothpick inserted into the center of a cupcake comes out clean. Let cool and serve.
Source: Envy Apples