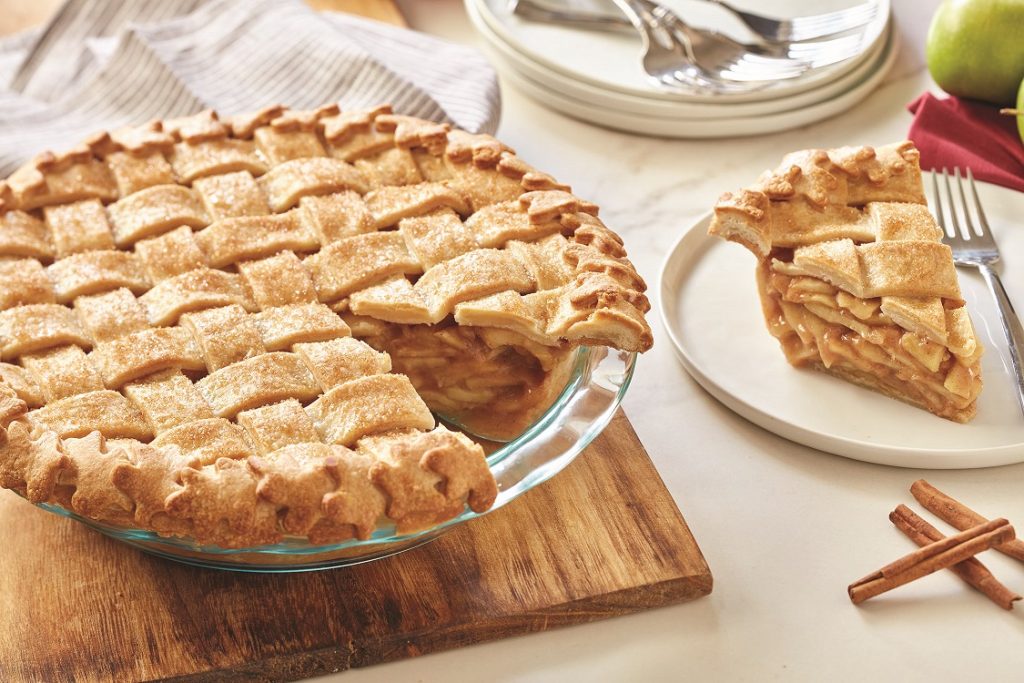 (Family Features) No seasonal gathering is complete without dessert, and quality baking during the holidays results in fresh favorites like Apple Pie.
Allspice, nutmeg, and cinnamon add spice to this festive favorite while brown sugar adds a hint of caramel sweetness with a nutty, moist, subtle molasses flavor that's ideal for use in desserts of all kinds. The trusted performance of an option like Domino sugar helps make this a recipe you can turn to when it's time to savor the season.
Find more holiday dessert ideas to bring your family and friends together at dominosugar.com.
Apple Pie
Prep time: 30 minutes
Cook time: 40 minutes
Servings: 8
1 prepared 9-inch double-crust pie pastry, divided
3/4 cup Domino Light Brown Sugar
1 tablespoon all-purpose flour
2 tablespoons butter
2 teaspoons cinnamon
1/4 teaspoon ground nutmeg
1/8 teaspoon salt
1 tablespoon lemon juice
1 teaspoon finely grated lemon zest
2 pounds apples, cored, quartered, and sliced
1/4 teaspoon allspice
Preheat oven to 375 F. Line 9-inch pie pan with half pastry then prick bottom and sides with a fork.
In a large saucepot, combine brown sugar, flour, butter, cinnamon, nutmeg, salt, lemon juice, and lemon zest. Add apples and toss to coat evenly. Slowly heat over medium-low heat, stirring occasionally, until sugar dissolves and apples begin to soften and cook down to about 6 cups.
Turn apple mixture into lined pie plate. Top with remaining pastry. Trim and flute edges with a fork. Slit top crust to allow steam to escape.
Bake 35-40 minutes, or until crust is golden.
Serve warm or at room temperature. Cover and refrigerate leftovers.
Source: Family Features